Reach out
Get more info from your customers beyond the boring name, email and message. Add a selection box for more info or other custom form elements. Choose this page template instead of the standard page.contact that comes with your theme.
Sections included:
Banner - angles
Contact form - text
Address - map
Share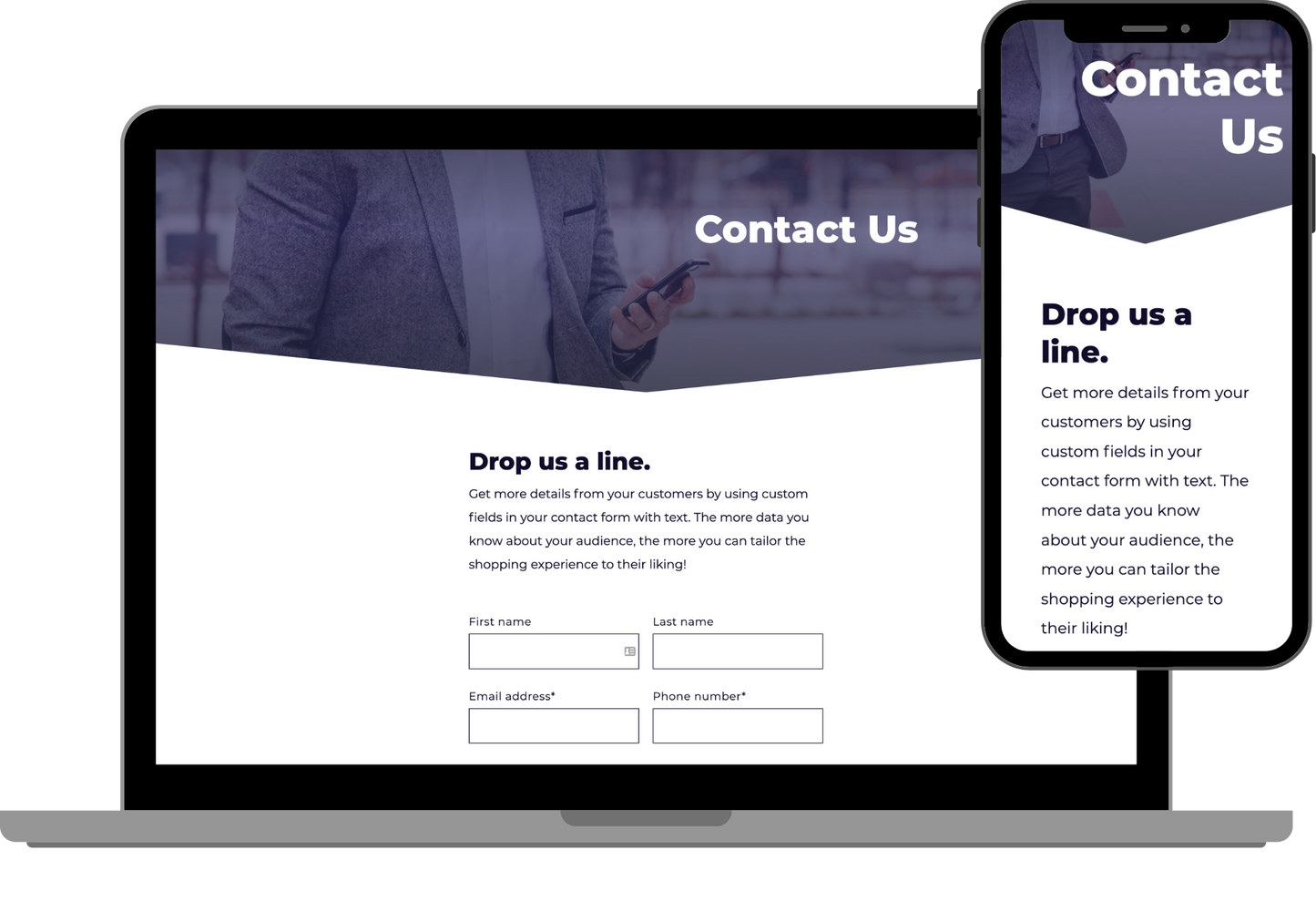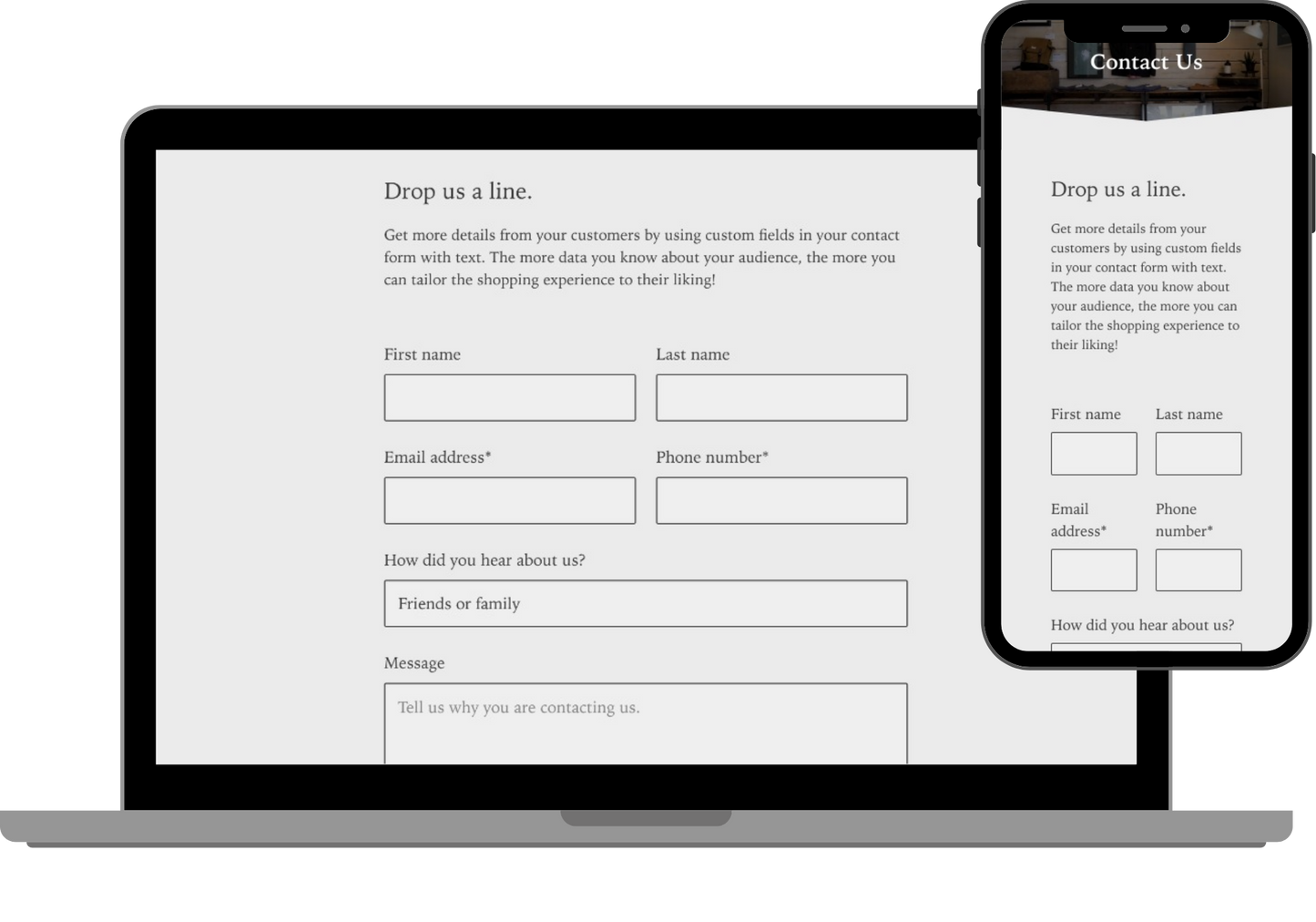 Drop us a line.
Get more details from your customers by using custom fields in your contact form with text. The more data you know about your audience, the more you can tailor the shopping experience to their liking!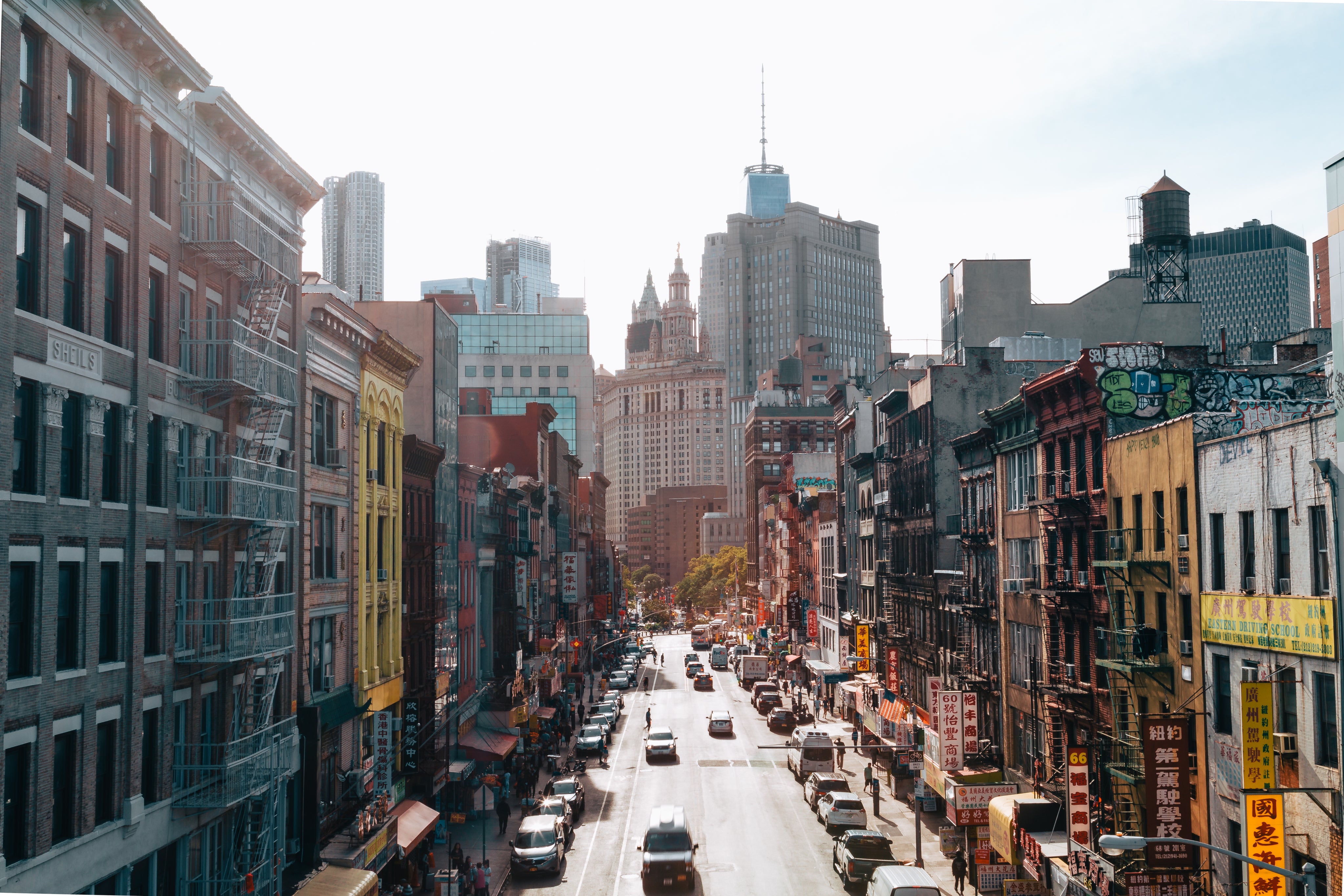 Visit us in person.
Use this space to share with your customers a little more about your shop or more specific directions.